Air Fryer – A Secret To Healthy Living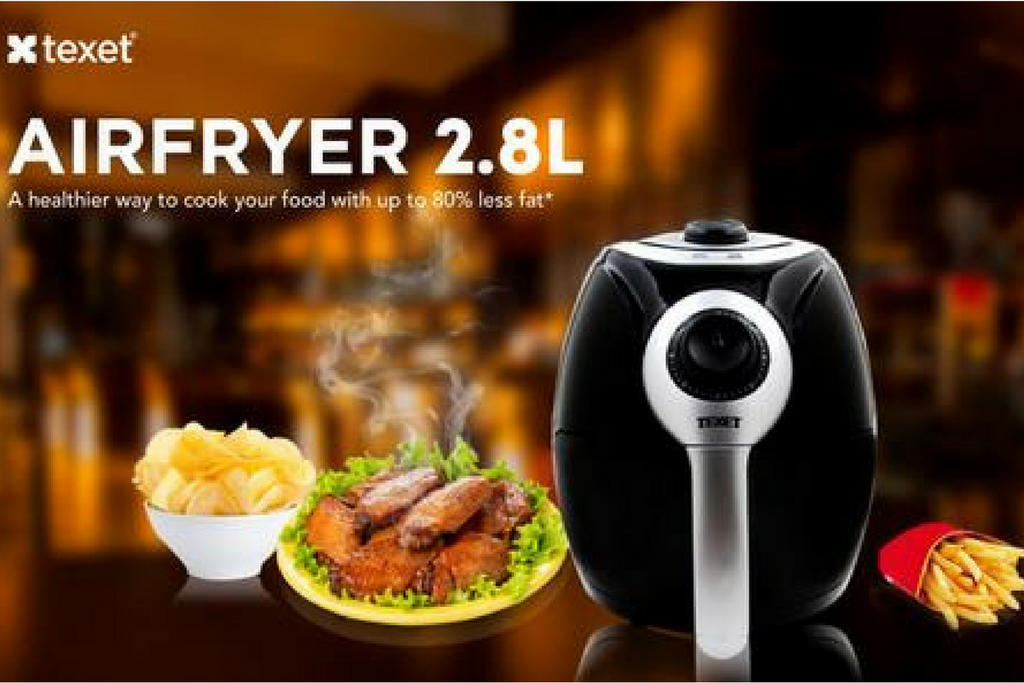 We all like fried foods, Isn't it?
But having them at the expense of your well-maintained waistline is not a good idea indeed! Being health conscious leaves you with no choice but to indulge in low-oil or no-oil food to keep your body in shape.
If you think that all your favourite fried foods are now banned from your life forever, Texet Air-Fryer might seem like a saviour to you. With hot air fryer many of your favourite fried foods will now become a part of your daily healthy eating. More than a specialty kitchen gadget, it's a must-have for all fitness freaks. The new-cooking technique of this air-fryer allows you to enjoy all your favourite fried, baked, roasted and grilled food without using copious amount of oil.
Here's why you must add this hot air-fryer to your kitchen arsenal.
It's your weight-watcher
Allows you to cook food with no or minimum oil and yet the food tastes delicious.
Ideal for busy working women
Avoid morning hassles and enjoy hands-free cooking while you attend to other chores at the same time.
Fuss-free gadget for elderly
Easy to operate with no complicated buttons. Just adjust the temperature control knob and begin cooking.
Mess-free cleaning
Comes with removable and dishwasher-safe parts for convenient and fuss-free cleaning
Saves on cooking oil
Allows you to cook food with very less oil and thereby you get to save on oil.
Perfect for beginners
You require no prior cooking experience or skills to whip up delicious meals with this amazing air-frying machine.
Last but not the least, you need not stand in front of the hot stove throughout the cooking process. Texet Air Fryer will do all the hard work for you and prepare your favourite meals faster with up to 80% less fat.
So bring home your new Texet Air Fryer and say Bye-Bye to that fat laden food that might clog up your arteries!