Must Try Watermelon Juice - Texet Nutriblender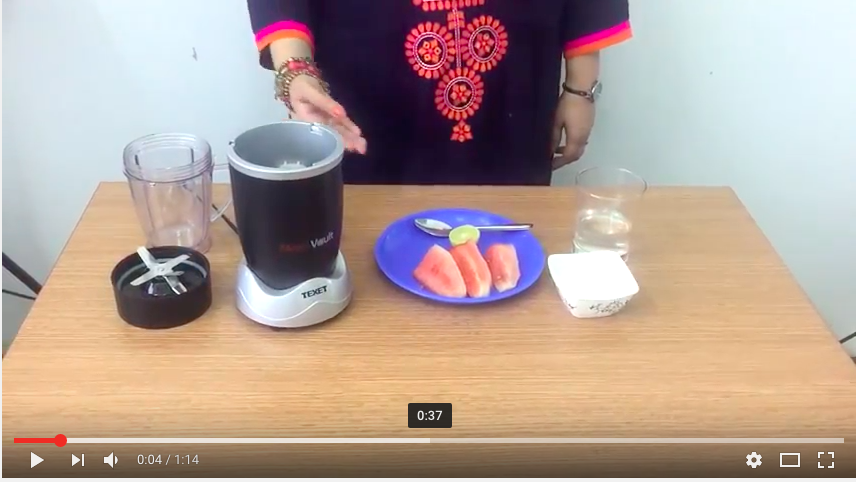 Start your day with cold and refreshing Watermelon Juice that will help you stay hydrated and fresh for the entire day. This quick and easy to make recipe is very delicious and can be taken daily.
Ingredients:
Half Watermelon 
1/4 cup Lime juice
1 tsp. Sugar
Coconut Water
Instructions:
Take a small blender or Texet Nutriblender.
Pour in watermelon pieces and 1 tsp. sugar
Add some coconut water or normal water (coconut water preferred for adding nutrition)
Add some lemon juice depending upon the level of tartness you like
Blend perfectly.
Enjoy the morning juice.