What Would You Choose As A Professional Gamer?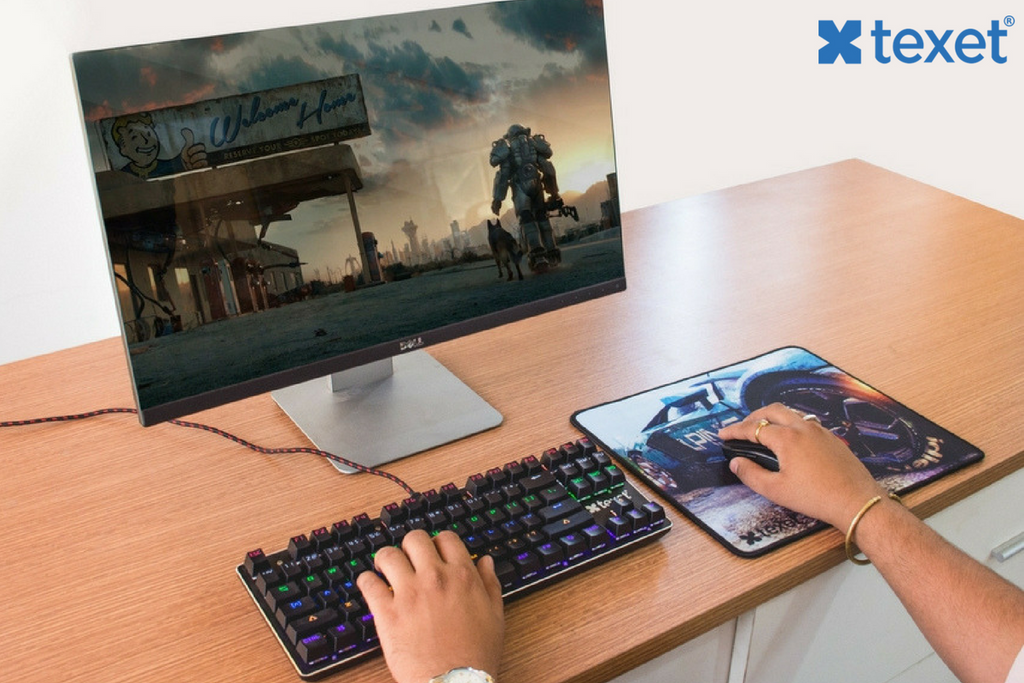 Monsoon is here, although it is a beautiful season but we know it has already got you on the edge. The house arrest clause automatically applies as soon as it starts to drizzle. Video game becomes your best friend throughout this confined period.
Yes "Video games!" A name that strikes a chord with everyone.
Times have changed drastically! Games, which once used to be source of entertainment, have evolved into a professional gaming culture. Gaming is an alternate augmented shared reality for many and competitiveness comes at a premium of winning awards, admirers and ego boosts.
This passion of relentless striving to be the best comes with its fair share of disadvantages, chief amongst them being hand pain. If you want to be a professional gamer you got to be smart and make sure your gaming keyboard is as good as your playing skills. 
Texet professional gaming keyboard comes with an ergonomic design that ensures you don't experience hand pain. Do justice to your passion, sit back and relax, you will not only be a professional but also experience the comfort of enjoying your game.