Why You Must Prepare Baby Food At Home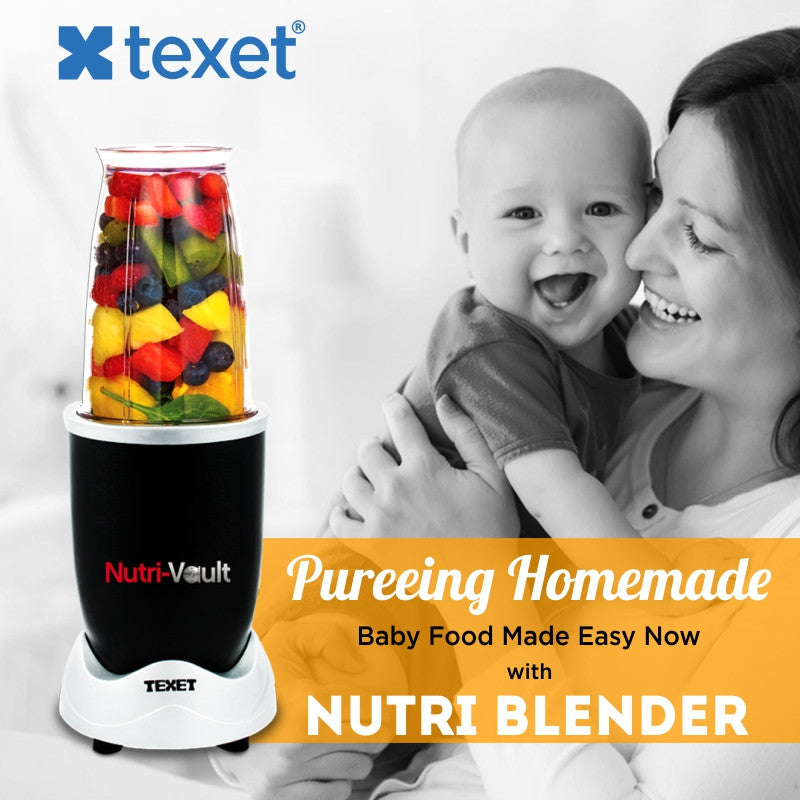 There are many options available for ready-made baby food in the market. But if you wish to know what exactly you are going to be feeding your tot, there is no better option than giving him homemade pureed food.
Making baby food at home is easy and can be prepared quickly with is a Blender. Yes, your baby needs properly blended/pureed food that is easy to digest and requires no grinding.
Here are some reasons why you must give your baby fresh and delicious homemade baby food.
You have full control on what's going into your baby's tiny tummy
You are 100% sure of the freshness and quality of the baby food
You get to choose the ingredients, with all your love and care.
You can give your baby a greater variety of tastes and textures
You are sure that all the utensils and gadgets used are clean and infection free.
So bring home the Texet Nutri Blender and prepare new and delicious food for your baby at home.